Today's winning feature goes to this super creative
Chutes and Ladders 2nd Birthday Party
What a
fun and creative party the
me!
Tiffany said that her son loves nothing more than climbing on everything and sliding on his slides so she was searching for a party theme that would fit his current personality. Chutes and Ladders is near and dear to her heart as a favorite game growing up and a fabulous theme to portray her little guy! Plus, she said that she hasen't seen it done before and loves a challenge.
Great job, Tiffany! Thanks for your submission. Congratulations on being the winning feature today!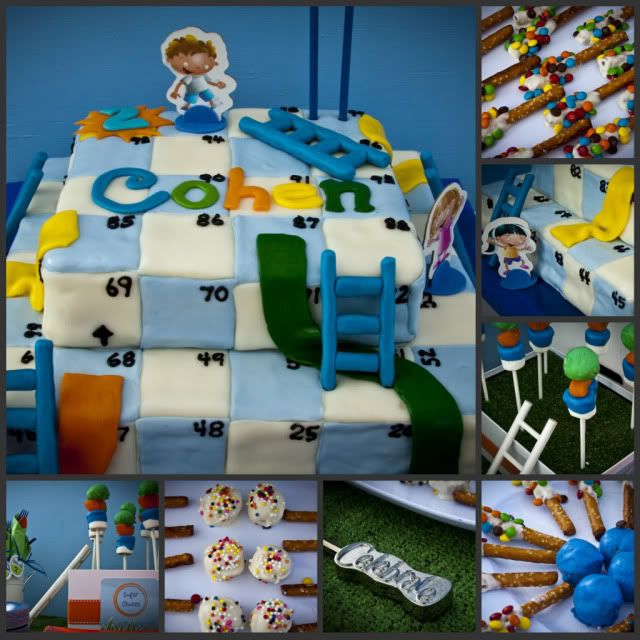 Pen and Paper Flowers
designed the invitations...